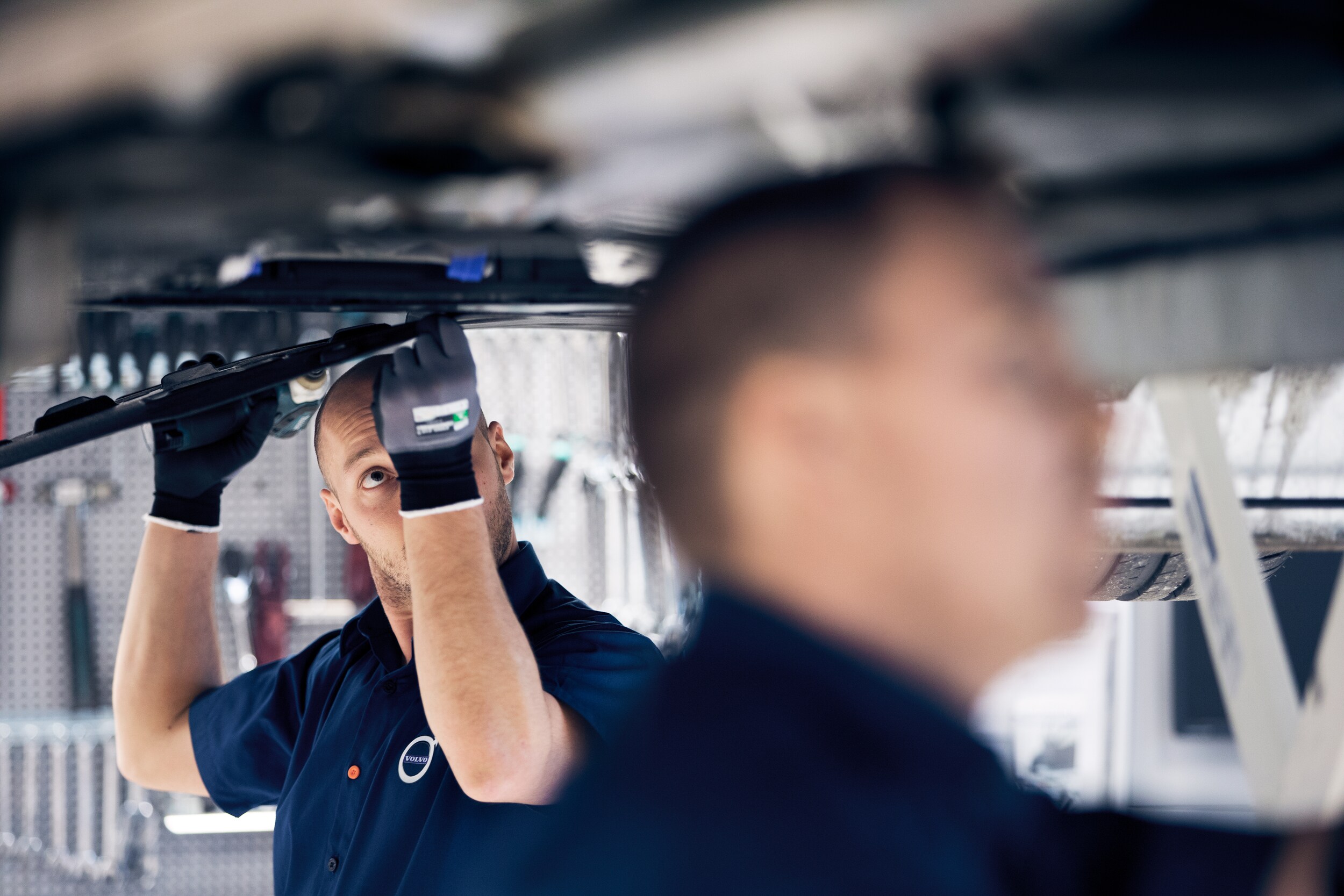 ?
Our customers have always been the most important part of our Pasadena Volvo dealership, and your safety has been a priority of ours since day one. Just as everyone else around the country has, our dealership has had to adjust to COVID-19, and our safety measures highlight how your safety remains our priority. Our adjustments include many changes to the practices of our service center, which is essential because we know that many still require their vehicles to get supplies or if they're continuing to work. Read on for more details on how we've changed our Volvo service practices.
Keeping Your Vehicle Sanitized
Whether you need an oil change, brake pad replacement, inspection, or alignment, our technicians are taking the utmost care of your vehicle, which includes sanitizing it once they finish with it. We're adhering to social distancing and using facemasks when working on your model. We also apply covers to the steering wheel and seats so that we can keep those areas clean. Once we finish up the maintenance on your model, we use disinfectants to sanitize the commonly touched areas in your vehicle, such as:
Shift knob
Steering wheel
Seats
Mirrors
Door handles (inside and outside)
Audio controls
Keys and push-button ignition
Remote Check-in
When you schedule Volvo service with us, you will have the option for a remote check-in, which means that you don't have to come into our dealership or come in contact with others. Just drop your vehicle off with the keys, and we'll handle the rest before leaving your serviced vehicle on our lot for you to pick up!
At-Home Vehicle Pick Up and Delivery
While we've typically had drivers drop off their own model, many have chosen to take advantage of our vehicle service pick up and delivery resource. When you are scheduling your appointment, you will have the option to list an address and time that works for us to come pick up your vehicle. Then we'll bring it in to our shop and tackle the maintenance tasks you need completed. Once we finish, we return the sanitized model to your doorstep so that you can get an oil change, tire rotation, or another necessary service without having to leave your home! Plus, you can use your work address or another location, and we'll grab it and return it from that spot.
Mobile Payments for Auto Service
We're limiting the number of people in our dealership and adhering to the advice of medical professionals, and one way we've done that with our Volvo service center is by allowing for mobile payments. You won't have to come into our shop to swipe your card but can instead use your phone to handle service payment, which works great for those using Volvo service pickup and delivery!
Learn About the Other Ways Our Dealership is Adjusting to COVID-19
Just as others are, we're still adjusting to the ways we do business and listening to advice on how to handle these tough times. We hope the info above clearly highlights how our Volvo service center can still help with your vehicle maintenance needs, but be sure to call if you have any other questions. Want to take advantage of Volvo offers we're running? Our sales team is also changing the way they do business, and they can help you shop for a new Volvo online. It's easy to peruse our inventories and learn about the various models for sale, and we have many online tools to make financing your Volvo simpler. Whatever it is that you need, please feel free to contact us and, above all, stay safe!