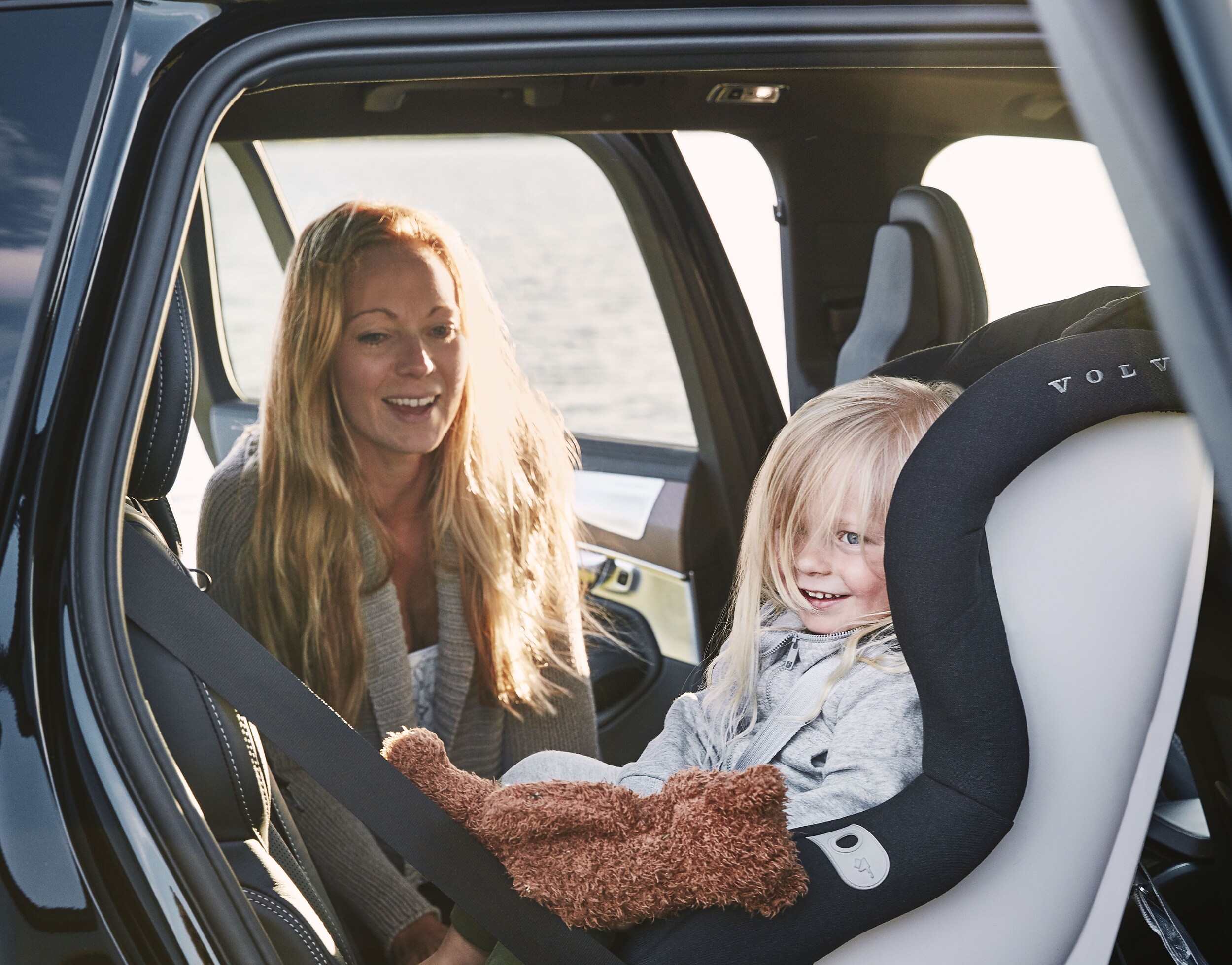 ?
Volvo is always fine-tuning their models and adding to their lineup so that drivers get the on-road experience that they deserve, and the Volvo XC40 Recharge is a recent example of this approach. The Volvo XC40 is a fan-favorite luxury SUV with a smaller stature, and the Volvo XC40 Recharge is an all-electric option for the Volvo SUV. It has a great range on one charge, sporty performance, and, of course, the attention-grabbing style and smart features that you expect from any new Volvo. Read on for more Volvo XC40 Recharge details!
Performance of the Electric Volvo SUV
The Volvo XC40 Recharge is the first all-electric SUV from the brand, and it is a joy to drive. It has 402 horsepower under the hood for a 0 to 60 time under five seconds, or you can use that power for towing 2,000 pounds. The handling and comfortable ride carry over from the non-electric Volvo XC40 models, which means you get an SUV that is perfect for city streets or the highways of the countryside. In short, the Volvo XC40 Recharge is an ideal mix of green technology and captivating performance!
What Features Come in the Volvo XC40 Recharge?
The Volvo XC40 Recharge seats up to five passengers and has a lot of space for cargo, and it also provides features to keep you comfortable and traveling convenient. It has Google Maps built-in so that you can always find the fastest route to your destination, remote start to heat or cool your car before you get in, and more to make driving simple. The new Volvo XC40 Recharge is even easy to share with friends and family as you can invite a friend through your phone, and then they can use theirs to unlock, start, and drive your Volvo XC40 Recharge!
So, the new Volvo XC40 Recharge is an electric luxury SUV that excites with its looks, driving feel, and features, and this new Volvo SUV is coming to our dealership, so contact us for Volvo XC40 Recharge updates!